September, 2016
Between ice and crevasses on the Lys Glacier, Monte Rosa, Italy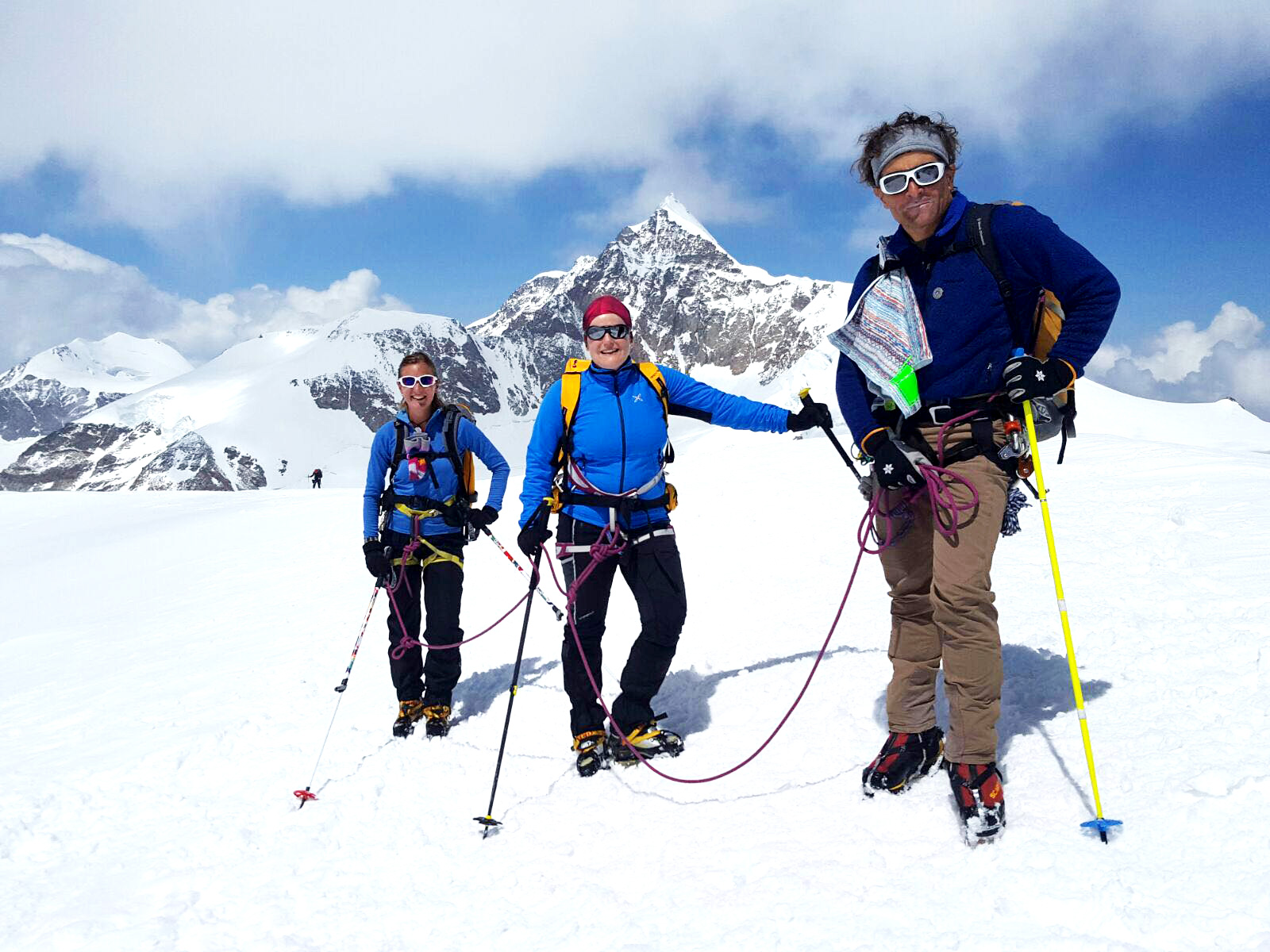 Tambo and his clients went up the sides of Monte Rosa, Italy, until they got to the Lys Glacier where ropes were required, due to the dangerous crevasses.
The Glacier is at over 4,000 meters; it was a glorious day with a hot sun for that altitude.
At the end of the day on the Glacier, after arriving at the mountain hut, Tambo used his towel to refresh himself and appreciated the absorbent quality of such a small towel.
Tambo also liked the compact size and very light weight of the Pimp My Towel he had with him, fundamental characteristics in a backpack!
Thank you very much, Tambo, and enjoy many exciting adventures on the high mountains!