MEET US IN
VIBRAM FACTORY
c/o Milano Montagna Festival
6-7-8 OCTOBER 2016
Our Mountain Kit was selected to partecipate to Milano Montagna Vibram Factory an incubator of ideas and projects created for Milano Montagna Festival, a festival promoting mountain heritage, culture, tech gear and winter technologies with movies, speeches and events at Fabbrica del Vapore, via Procaccini 4 Milano on October 6th to 8th , 2016.
HOW TO MAKE YOURSELF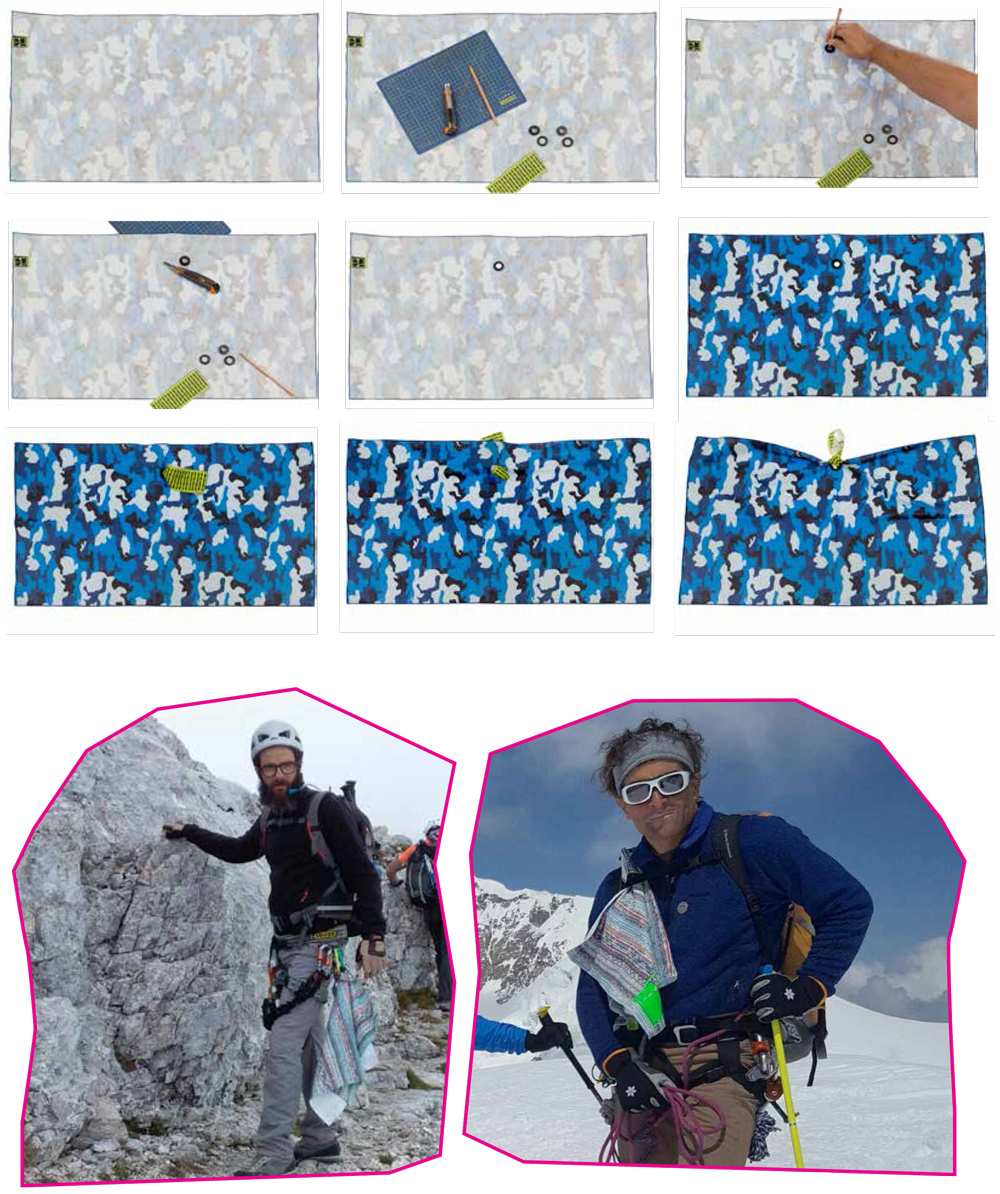 MOUNTAIN KIT
Rethink the microfiber in mountain
The MOUNTAIN KIT that we propose is composed of a microfiber towel DrySecc Pimp My Towel, 3 nylon studs and a rubber band.
With these simple accessories every mountaineer can build the right accessory for his needs.
We have tried to use it to make a bandanna to dry hair, a bag to hold dirty and wet clothes, a brilliant system to dry your clothes faster …
The DrySecc microfiber is characterized by light weight, small size and the capacity for absorption and quick drying.
Also the Pimp My Towel can be printed with graphics and images.
All this in only 41 gr. for a 45×75 cm. towel.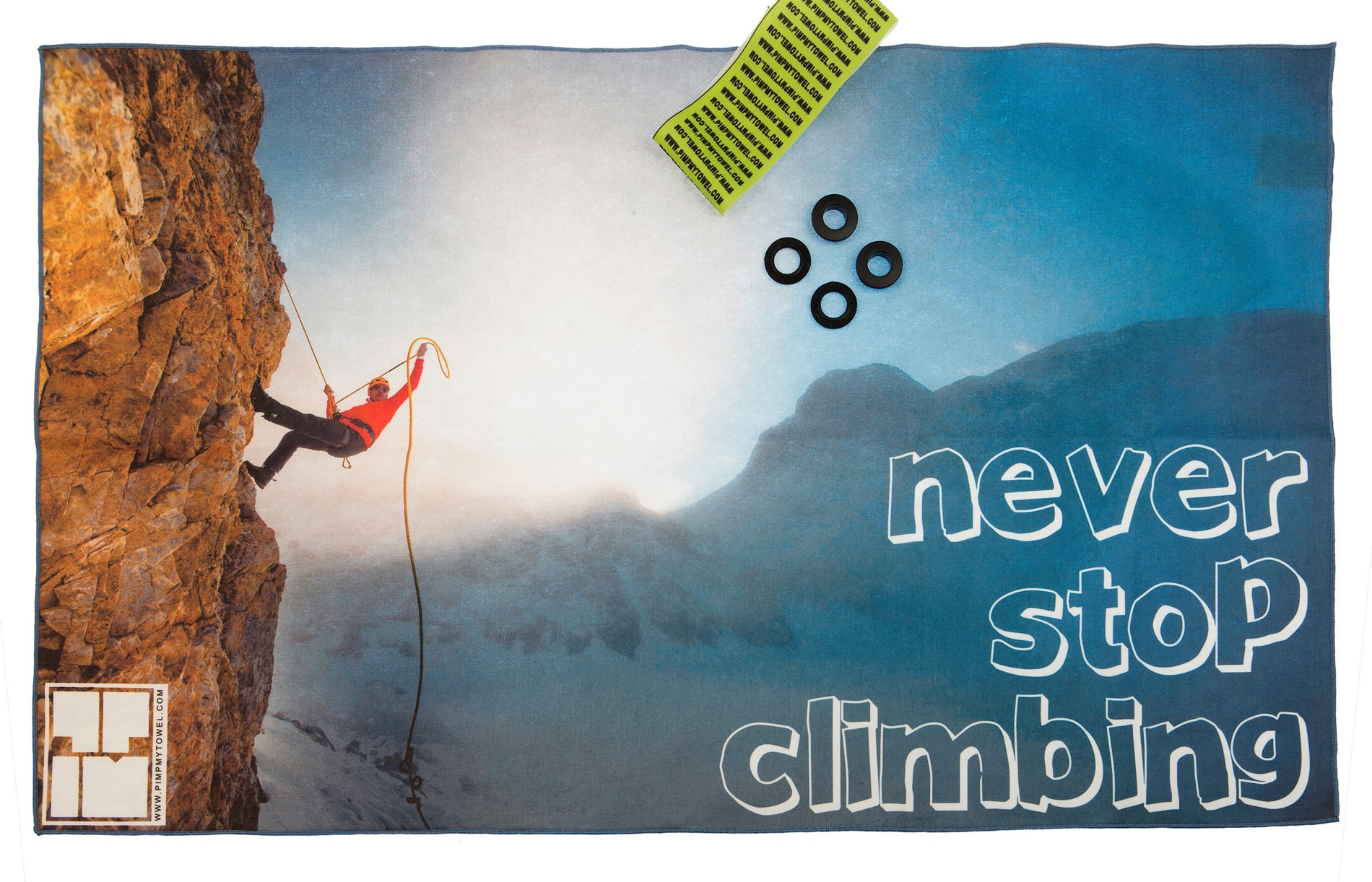 MOUNTAIN KIT - 45x75cm - 41gr